Home > News > Industry information > The role of the ma...
15,2019
The role of the mattress topper
Are you still troubled by the thick mattress that is easy to get dirty? Still worrying about getting messy sheets in the morning? Wellcool 3D mattress topper are in place to solve your troubles.
Wellcool mattress topper is made of 100% ecological fiber. It adopts 3D "X-90°" structure, double-sided mesh, six-sided breathable hollow three-dimensional structure, moderate hardness, rollable, portable, Collection is convenient and not easy to deform. There are no fillers such as sponges, and millions of "X" structures that are delicate and thoughtful for every point of the bone.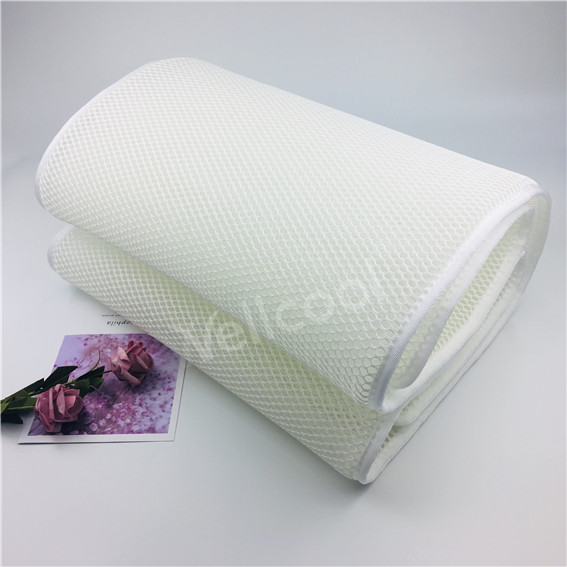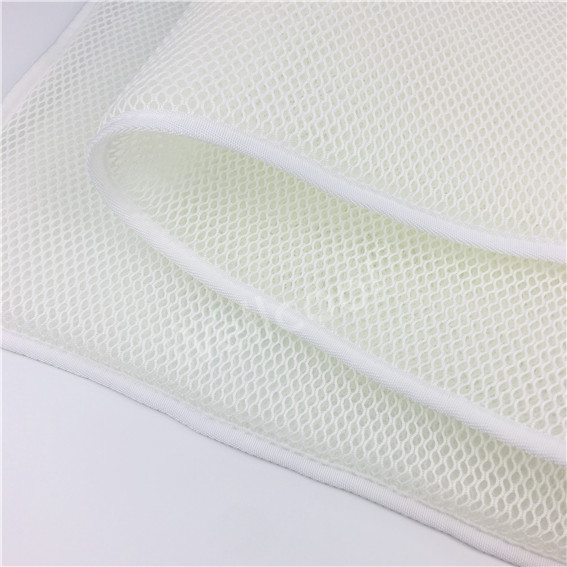 The Wellcool 3D mattress topper is also designed with high-quality elastic bands around it, which can be firmly fixed to prevent sliding displacement, and there is no need to frequently arrange the sheets. The cover at night is too easy to sweat, the Wellcool mattress topper is light and breathable, and the drainage performance is good, so don't worry about the damp being uncomfortable. The Wellcool 3D mattress topper is easy to clean, can be washed directly, and the water flow is seconds, so that the bedding is kept clean and fresh at all times.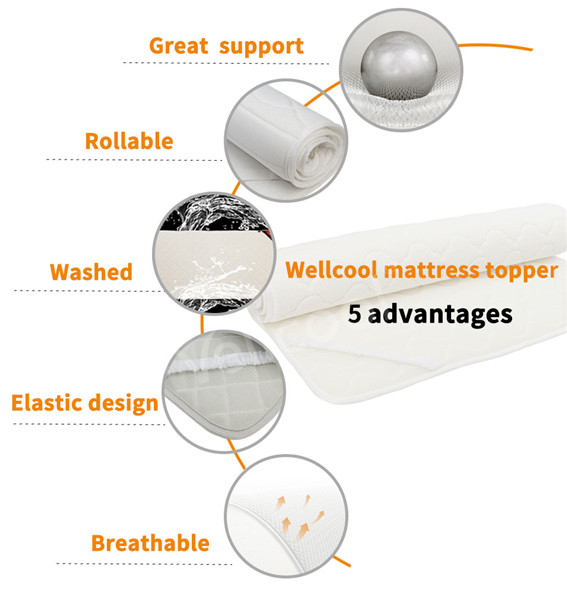 The most worthwhile place for the Wellcool 3D mattress topper is that it can be used in multi-purpose pad:
1. Sleep on the floor
When the family comes to accommodate people, the mattress topper is not enough, the mattress topper can come in handy, it can be conveniently laid in the bedroom, the hall, and even the study as long as it can hit the floor.
2.Outdoor play
The whole family's outdoor picnic picnic is also a multi-purpose use of the mattress topper. On the ground, you can lie in the embrace of nature and be close to nature while being clean and comfortable.
3.Yoga mat (indoor/outdoor)
The mattress topper is easy to fold and easy to be deformed, and it is not easy to be deformed. Its breathability and softness are suitable for use as a yoga mat, which is comfortable and has a certain protective effect.
4. Child protection mat
Playing is the nature of the baby. Putting a bed pad on the ground gives the child more protection and is not afraid of falling. Not afraid of direct contact with the floor to catch cold.