Home > News > Company information > Warmth is Sent in ...
12,2019
Warmth is Sent in winter via Fulian Mattress Topper
Love narrows the distance. Let's start to build a harmonious society with every single action, and Fulian Institute ( including Fujian Fulian warp knitting co.,ltd, Wellcool cushion technology co.,ltd) with you head toward to the beautiful world.
On January 9th, Fulian Institute together with Zhangban government leaders , Fulian Life Care Charity Association of Taiwanese investment zone and more than 20 volunteers launched a "warm winter warm heart" activities to bring a full love to this cold winter in Fulian.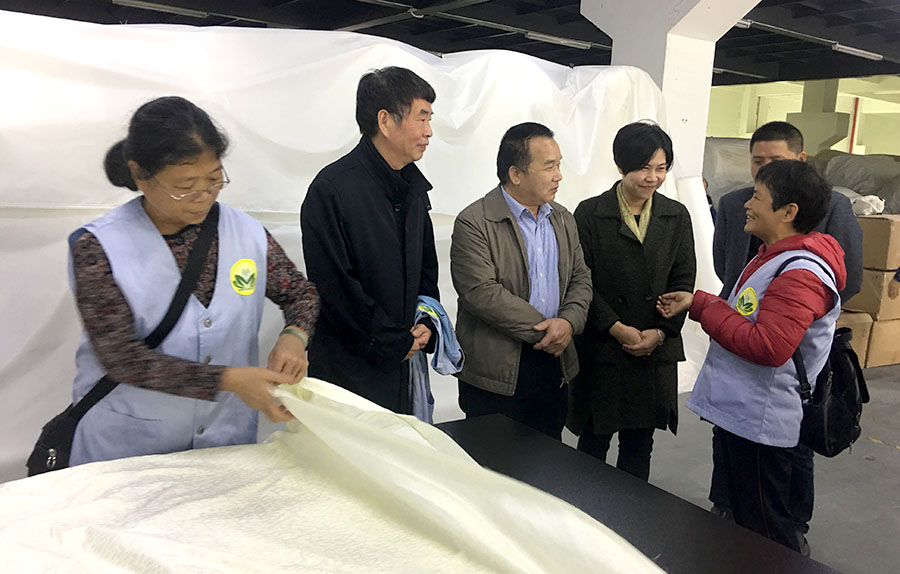 Everyone participates in "Warm winter warm heart" activities in the high mood. Some of the package the mattress toppers,some of them is swing the sheet. Every corner is filled with a strong atmosphere of harmonious and friendship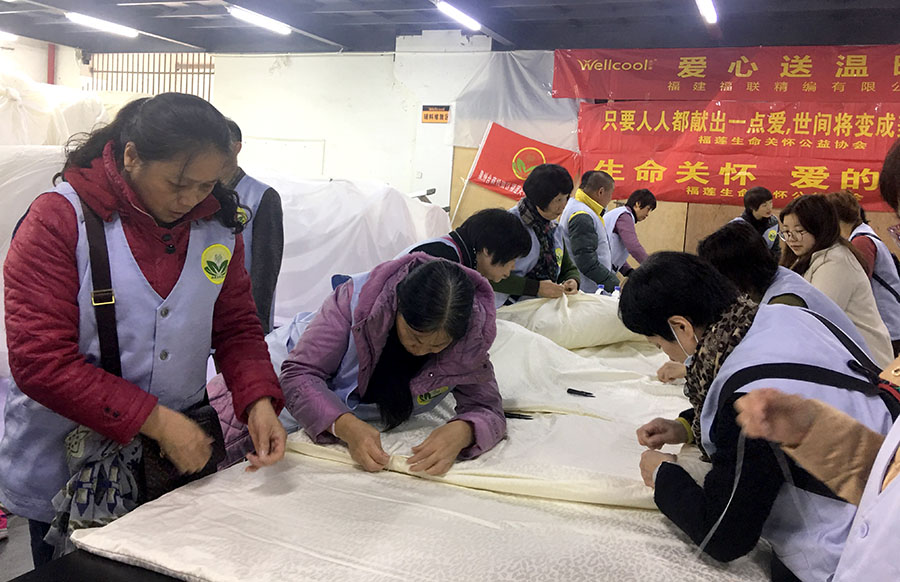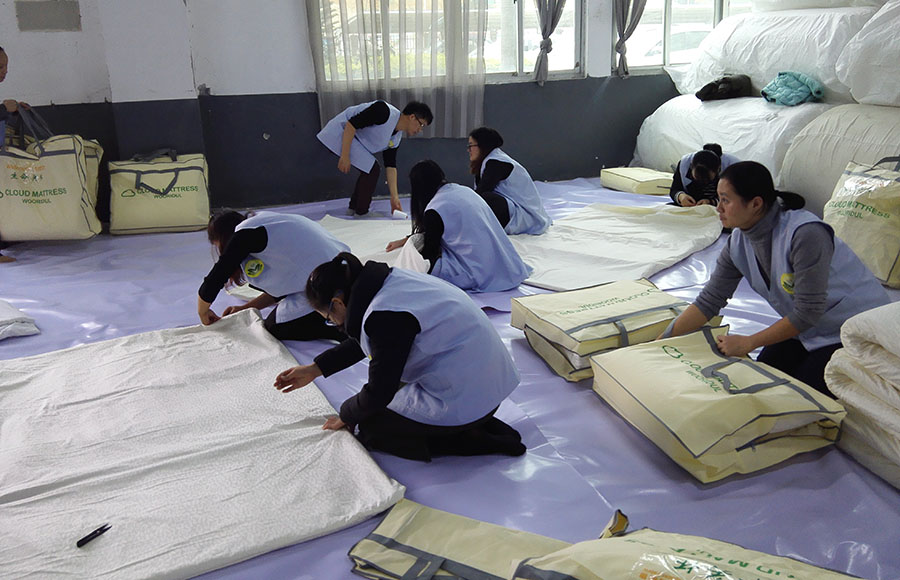 At around 3 pm, Zhangban government leaders with Fulian CEO Shirley came. After greeted with each other, they check the donated mattresses toppers.Then They took up the needle and start to join to the sewing mattress toppers.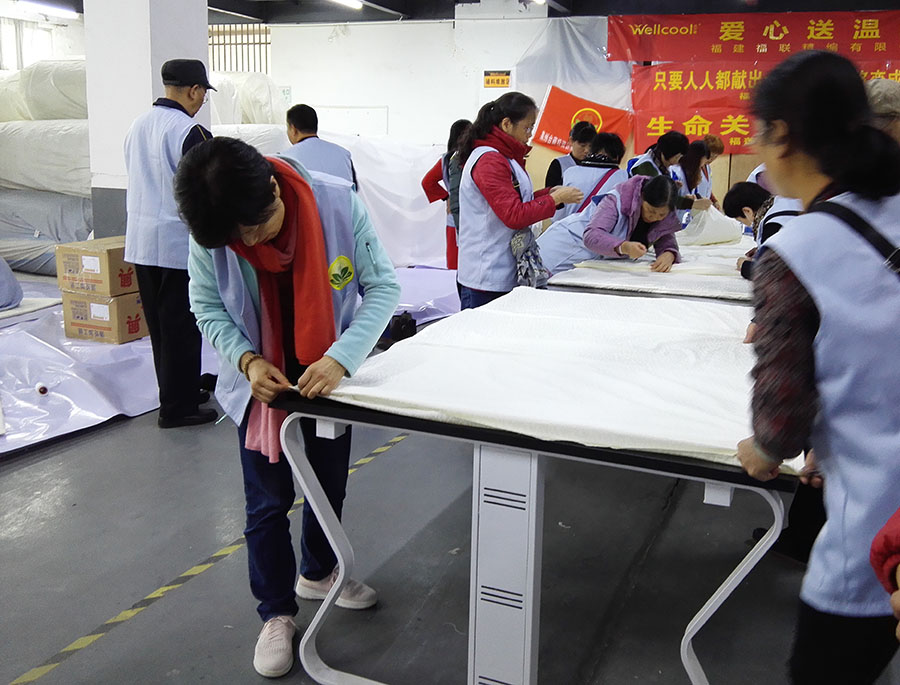 At 3:30 pm, the donation ceremony officially started. On behalf of Fulian, Mr. Huang donated 120 pieces of mattresses topper to the Zhangban Town and sent our love to the old in this winter.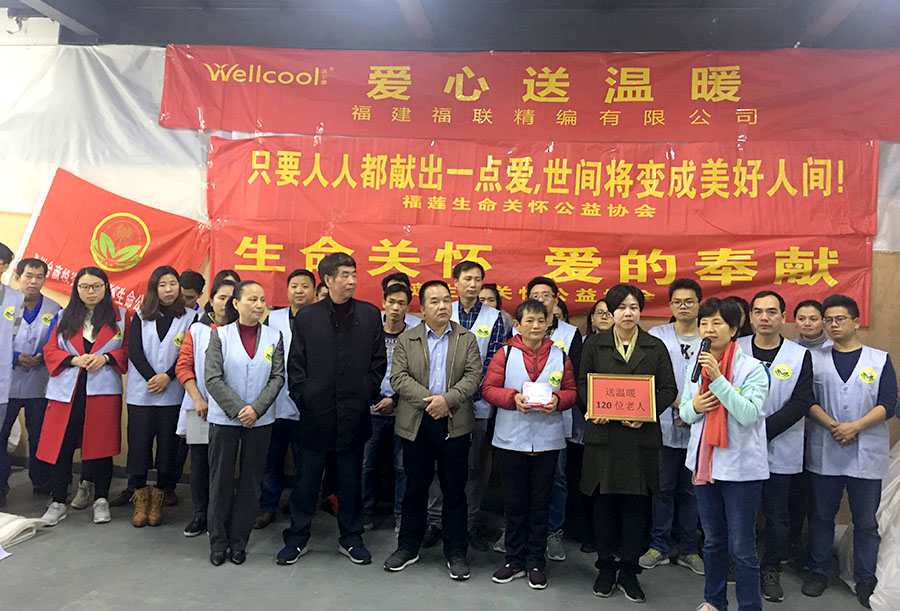 At the event, everyone sang together and spread love. All the staff of Fulian
signed a blessing on the love card and brought this blessing to every corner.
Fifty years later, we are not always there,
but the blessing of this love must still be there and go on go on.
这是心的呼唤
这是爱的奉献
这是人间的春风
幸福之花处处开遍
这是心的呼唤
这是爱的奉献
这是人间的春风
这是生命的源泉
再没有心的沙漠
再没有爱的荒原
死神也望而却步
幸福之花处处开遍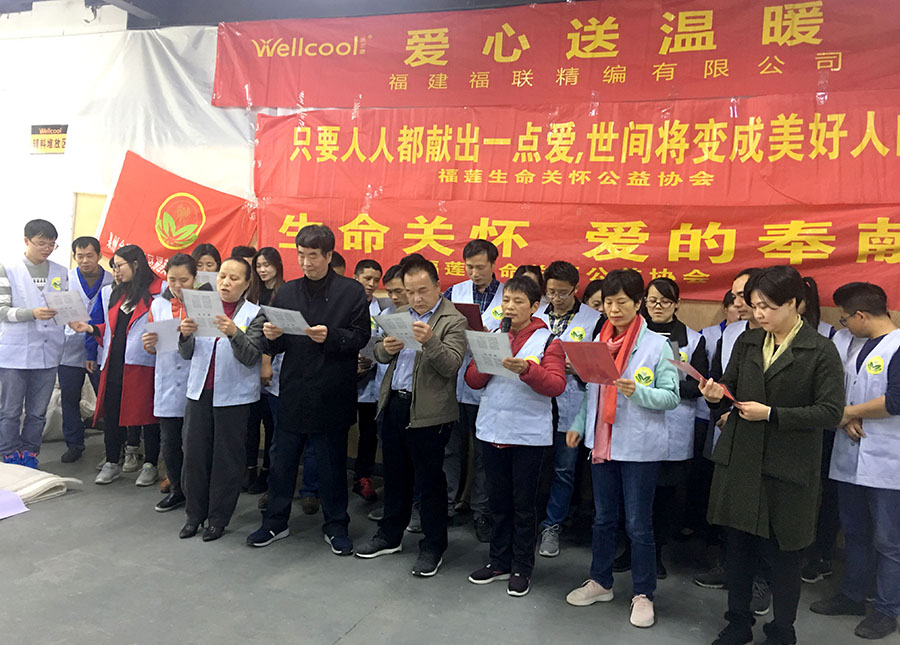 Everyone gave a warm applause to Fu Lian's selfless dedication . Everyone picked up their mobile phones and took photos of this beautiful moment to witness the selfless dedication of this great love.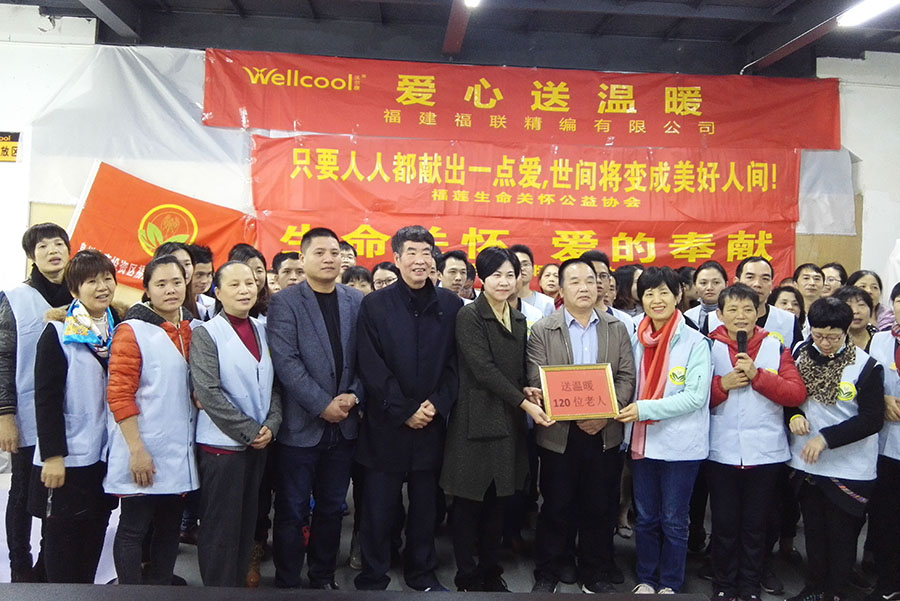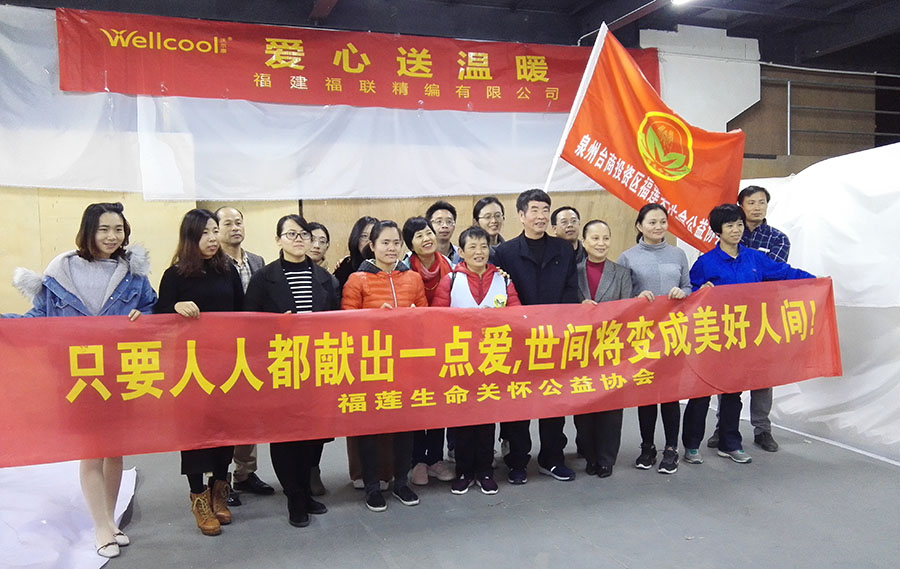 Winter is chilling, and all things have lost their vivid colors. The cold made us slow down and slowed our heartbeat. But the winter is still harmonious and allows us to more truly feel love and warmth. Fulian Institute organized "warm winter warm heart" offering love activities to not only to bring limited materials to some people in need, but to stimulate the whole society to offer their love, to create a charitable social atmosphere of dedication, friendship, mutual assistance and progress.