Home > News > Company information > The Call of the He...
19,2018
wellcool
The Call of the Heart, the Dedication of Love
Winter is synonymous with cold and dry,
strong wind is like blades, blowing across continuously ,
the cold followed by lower and lower temperature spreads
throughout the body.Everyone is wrapped like a dumpling,
with three layers inner and three layers outer,
a hat on the head, a glove wrapped the hand, a scarf around his neck,
and a gauze mask on the face,
leaving only a pair of blinking eyes .
However, there are such groups of people who are inconvenient
in their actions, neither have too many clothes to wear,
nor have too much food to eat. And evermore,
they still sleep on the summer mat in such a cold winter.
They eagerly looked forward to the help of the community
and expected a ray of winter sunshine to help them
to disperse the frigid frost.
Love dedication dates from the call of the heart.
Wellcool together with Wenling buddhist temple took over
the relay baton and organized company employees
to take along quilt, 3d mattress, mattress topper,
all kinds of food and came to Quanzhou Licheng welfare house
to send our warmth which we can offered at least .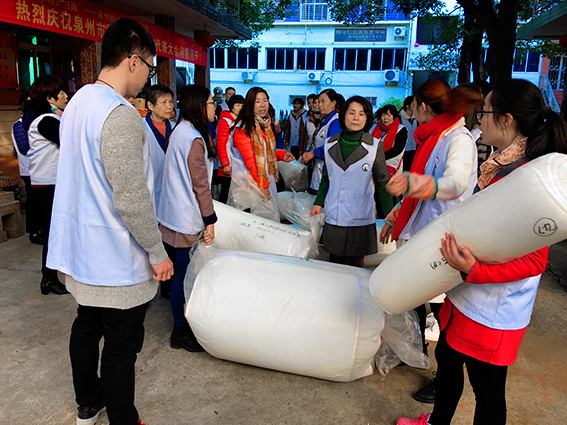 This is an experience which makes everyone fell lots
but beyond words to express.
When you took part in this activity ,
did haircut and nail-cut for the elderly,
helped them put the quilt in the cover,
made the bed for them ,communicated with them
to exchange their life experiences and helpless .
When you see their happy smile on the face
just because of your coming, How can you not feel anything?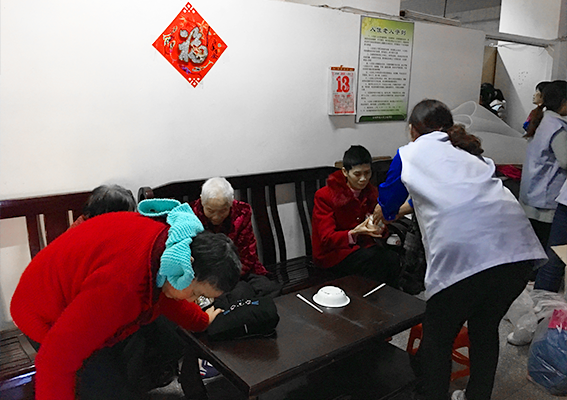 More than just here, the world needs help everywhere.
Wei Wei song such a lyric before "as long as everyone
gave a little love, the world will become a better world"
Wellcool hope that everyone is in the process of
giving love and bringing charity into daily life.
Start from the small things in life,
let love illuminate the world.
Just take action with Wellcool !